Trivelles (Developer)
Trivelles Team has over 25 years experience in the property sector.Trivelles has a history of growth in the property market in the UK and abroad. As a boutique development and Investment company, we have been able to secure excellent returns for our clients since 1990.
Trivelles was formed in 2006 specialized in student accommodation, Buy to let apartments, hotels, and serviced apartments. Our strategy of focusing on these niche development opportunities has enabled Trivelles to become one of the eminent developers in these sectors which have resulted in our clients being able to achieve returns well above the market average.
We offer to our clients, here in the UK and internationally, an exclusive and personal investment consultation which will address the investment opportunity and portfolio management that best meets his or hers investment criteria. Over the past 10 years, we have built up a client base of over 2,500 investors who have remained loyal to Trivelles as a result of the excellent professional advice we provide and the returns achieved. The integrity and expertise we bring into each and every working relationship have been the critical success factor and the reasons our clients remain loyal to Trivelles.
Our local market knowledge, reputable employees and expertise in the sectors we have chosen to operate in enable us to give clients sound investment advice. For every investment, we provide a complete investment analysis which will include local area demographics, market evaluation, appraisal, return on investment and risk analysis. This allows you the investor to make an informed decision as you will be in possession of all the facts required to make an investment decision.
Trivelles has so far completed and delivered projects worth £35.6 million and there are £21.5 million worth of projects are in the pipeline.

公司地址
香港銅鑼灣利園一期45樓

電郵

聯絡電話

網址
www.trivelles.com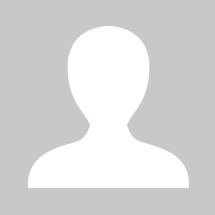 所屬地產代理公司

Trivelles (Developer)
香港銅鑼灣利園一期45樓

Trivelles London Gatwick
Trivelles London Gatwick, charlowood Road, Crawley RH11 0JY, United Kingdom
$75,800 至 $349,000 GBP